Geeky Gifts Not From Grandma
Features & Highlights
Why you should buy this product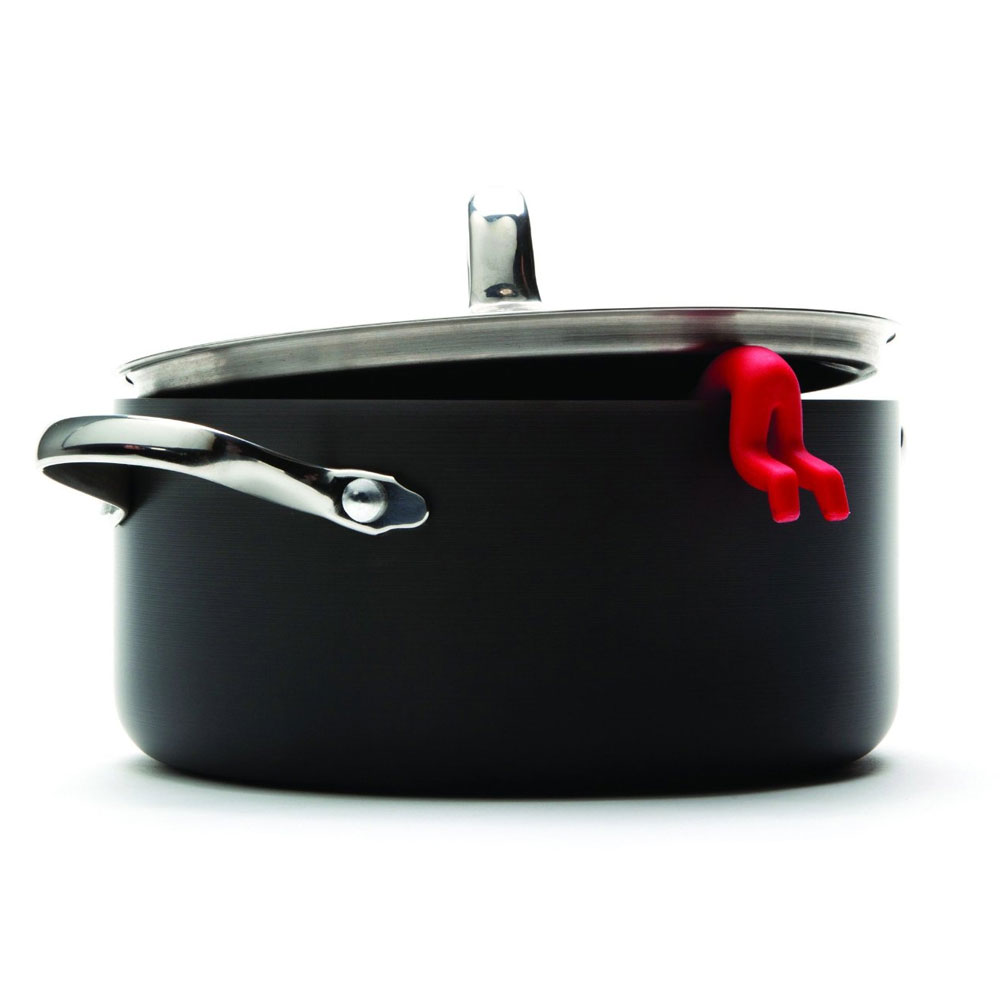 Universal Pot Lid Steam Vent [Red]
You don't have to suffer from your cooking anymore! This Red Universal Pot Lid Steam Vent hangs out steaming pots keeing lids ajar for your cooking! A little lid vent letting off steam Hangs out of steaming pots keeping lids ajar for cooling This comedic little figurine suffers for your cooking Color: Red Size: 1.97" x 1.57" x 0.79"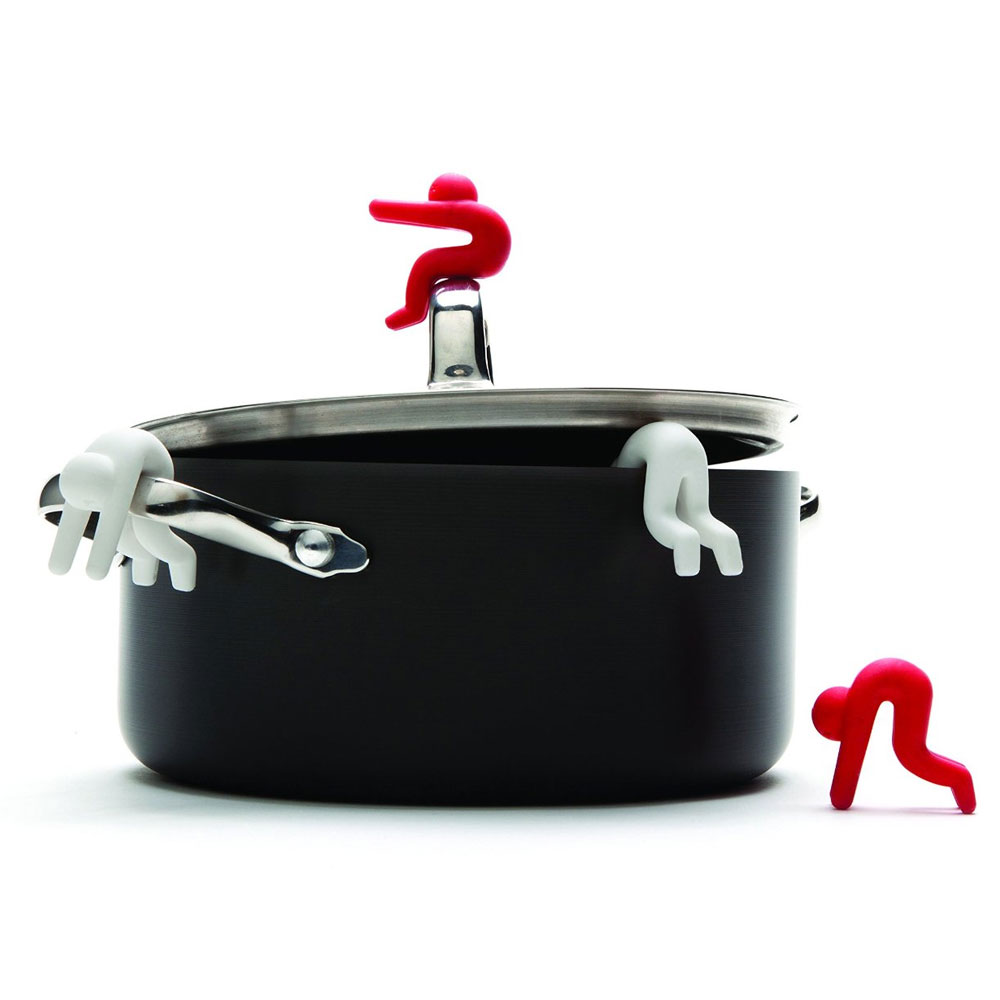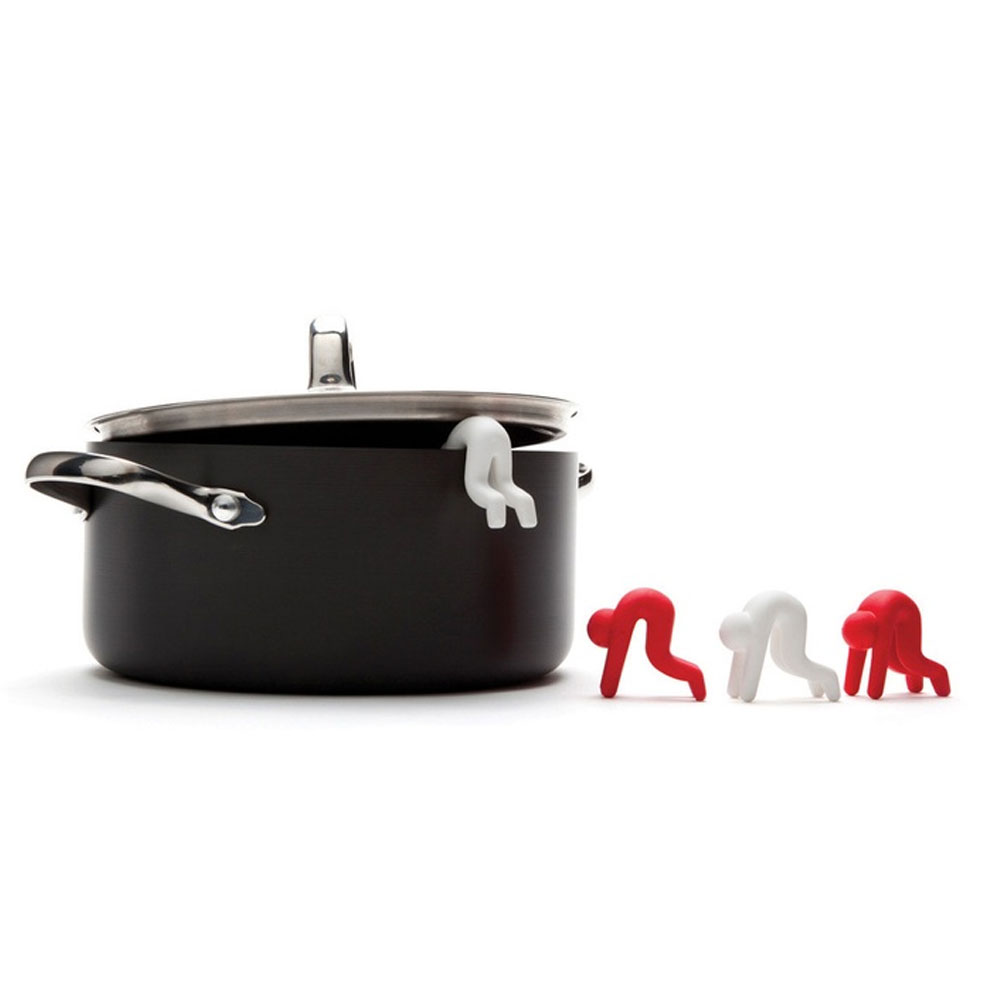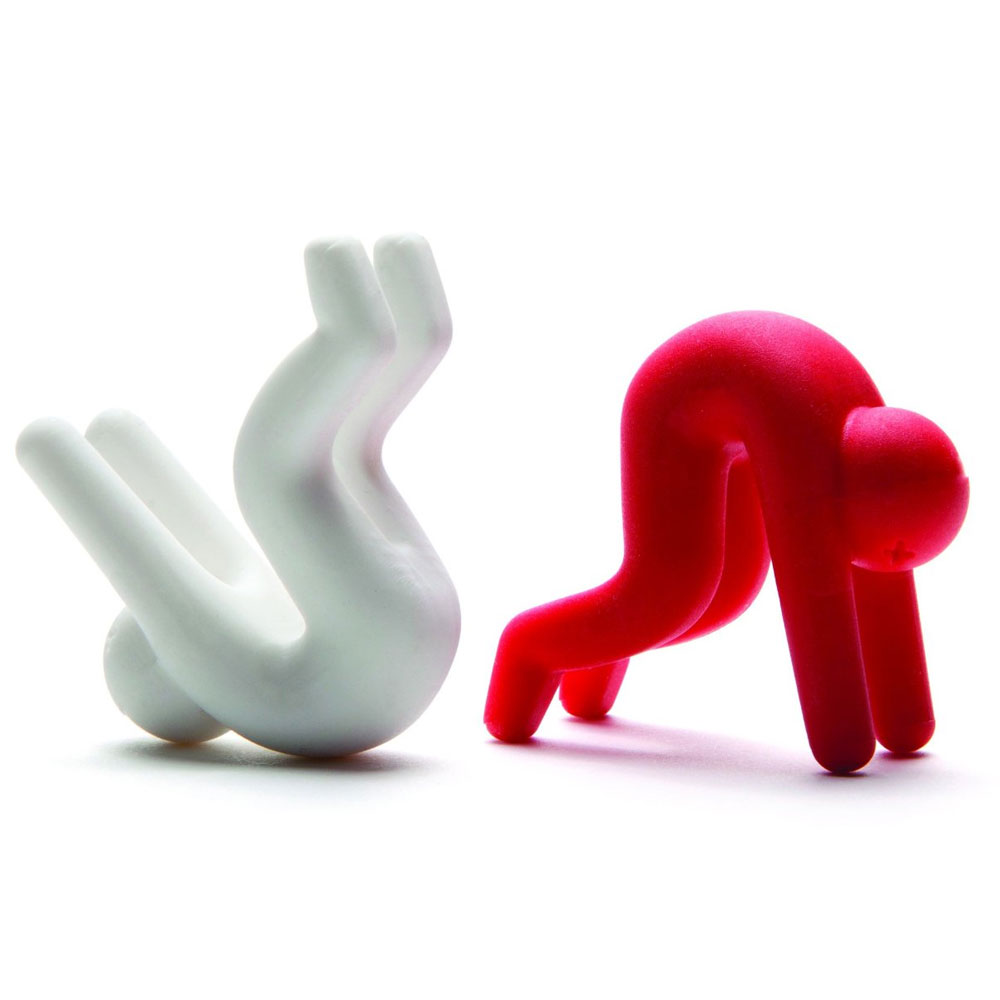 You Might Also Be Interested
Customers Who Viewed This Item Also View
Customer Reviews
Nicka Howard
Apr 10, 2019 10:39:40 PM
absolutely love it!
Super cute! These little guys are serving me well. These have saved me when cooking pasta and I absolutely love them! It is also funny to see it on the side of the pot.

Wendy Clarkson
Jan 6, 2019 10:28:51 PM
it works great
These guys are awesome! They work great and have saved me when cooking pasta. I strongly recommend these to those who tend to not pay attention when boiling pasta or other foods.:)
Pio Garcia
Sep 30, 2018 7:13:50 PM
no more spilling
Very interesting useful invention! These little guys are perfect for venting pots when cooking sauces, soups., etc. No more spilling and I would definitely recommend it.
John Lincoln
Jun 10, 2018 11:51:48 PM
adorable and cute
They make me smile and work well too! Great for my cast iron pots, keep the lids from getting chipped during storage. Adorable and super cute!
Maricel Dator
Jun 4, 2018 11:29:01 PM
works wonderfully
Very cute way to eliminate the annoying thumping noise of the pan lid raising and falling to ket off steam. Works wonderfully! I plan to buy more as gifts!
Jennifer Butler
Jan 11, 2018 7:10:34 PM
what a cool little guy in kitchen
What a cool and little guy! I bought it for my daughter last Christmas and she loves it! I think I am going to buy one for myself for kitchen:)
Marlene Tecson
Dec 19, 2017 4:01:22 PM
very useful and functional
It brings smiles as a gift and is very reasonably priced. I also heard a lot of compliments from the people I gifted this to afterwards about how useful and nice to use in the kitchen. Will be getting more for Christmas!
Berna Mclean
Nov 28, 2017 4:57:03 PM
fun and clever
Fun and clever! Keeps pot open just enough so food cooks and does not boil over. Cutest gift item ever for Xmas! Get yours now!
Katherine Miller
Nov 16, 2017 8:04:14 PM
cutest item ever
Cutest item ever! I bought this as a gift for my mother and she adores it. These little guys sit perfectly on the pan lips and don't melt away or fall in. Great little gifts for the eccentric and lively personalities.
Mylene Chapman
Sep 22, 2016 8:11:28 PM
it works!
How handy and how fun are these!? I just put these silicone dudes on the pot, and they work great! Love to cooked more, i totally recommend them, happy for my purchased.
Carol Ellison
Aug 30, 2016 1:40:57 AM
it was very useful
I bought this as a gift for myself because I really love to cook , it was very useful. They keep the pot lid condensation from dripping and splattering all over my glass cook top. I've had them only 2 weeks and can't believe how many times I've already used them.
Quite the conversation piece!
Feb 27, 2016 6:03:47 PM
Pleased with the product
I have had fun with this steam releasing man. Even got a chuckle from some friends.3n
Janice W
Sep 18, 2015 7:05:09 PM
Absolutely love it.
What a clever little item. It hangs on the rim of the pot perfectly and the pot lid rests in the groove securely. I bought two extra for gifts.
Sito
Sep 17, 2015 3:53:32 AM
Steam Releaser
I love love the little red man that is a steam re-leaser. Trying to arrange the top of the pot that is boiling has always been difficult however; with this adorable little red man, it works like a charm. I recommend it to everyone that cooks.
Write Your Own Review