Features & Highlights
Why you should buy this product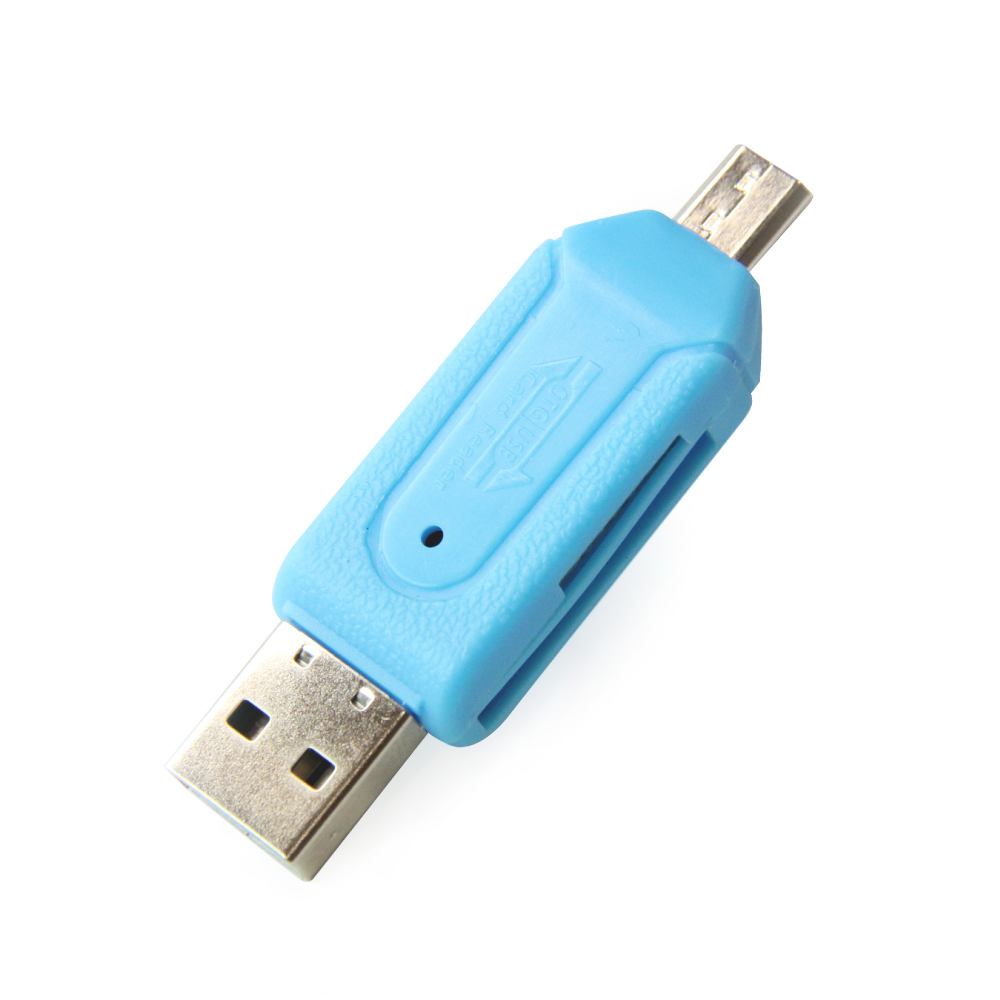 Universal Micro SD Flash USB Memory Card Reader For Mobile Phone & PC! [Sky Blue]
Specifications:
1. A transmission interface :. USB 2.0 (micro USB 5pin) + USB A Male
2. 2 slots (SD + micro SD)
3. Transmission speed :. USB 2.0 transfer 480Mb/s (standard value)
4. Operating system : Android 4.2 or later , as the HOST interfaces , support for OTG function smart phones and tablet .
5. Supports PC operating systems : Windows 2000, 2003, XP, Vista, 7, Mac 10.45 or more above and Linux 2.4 operating system.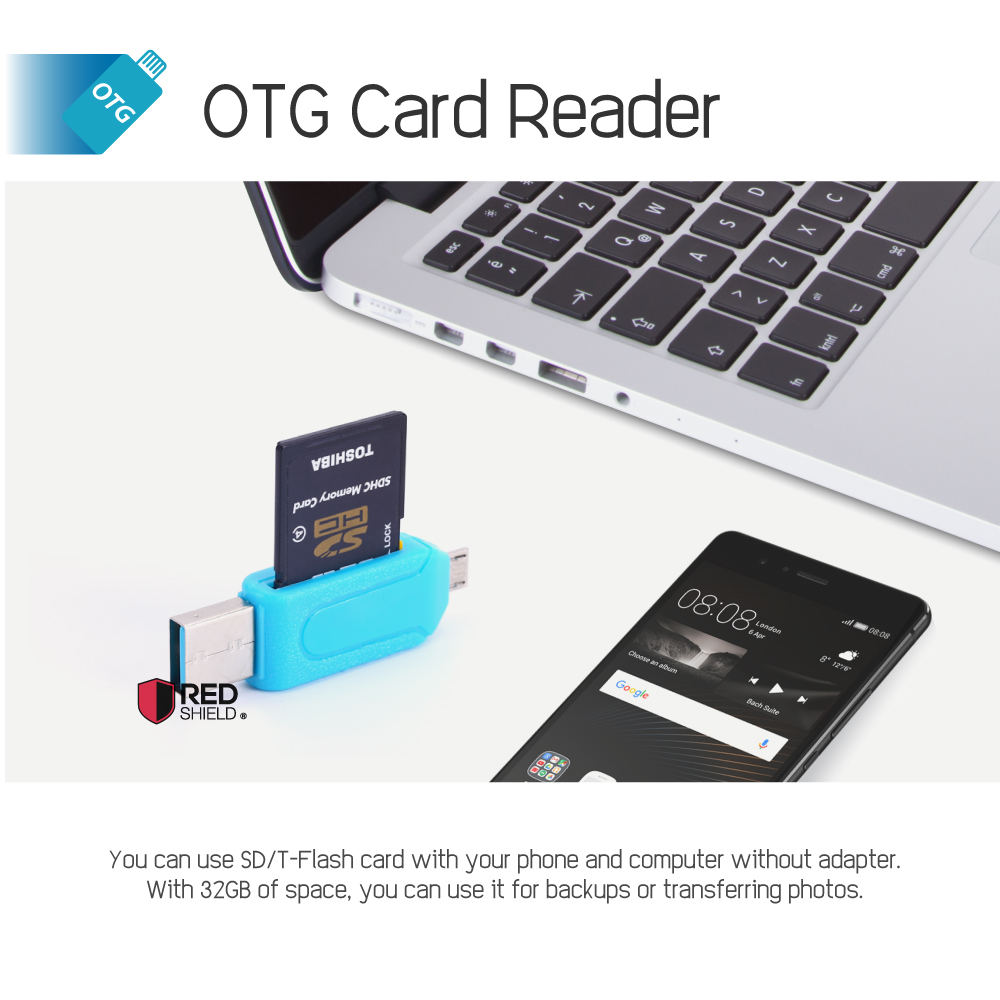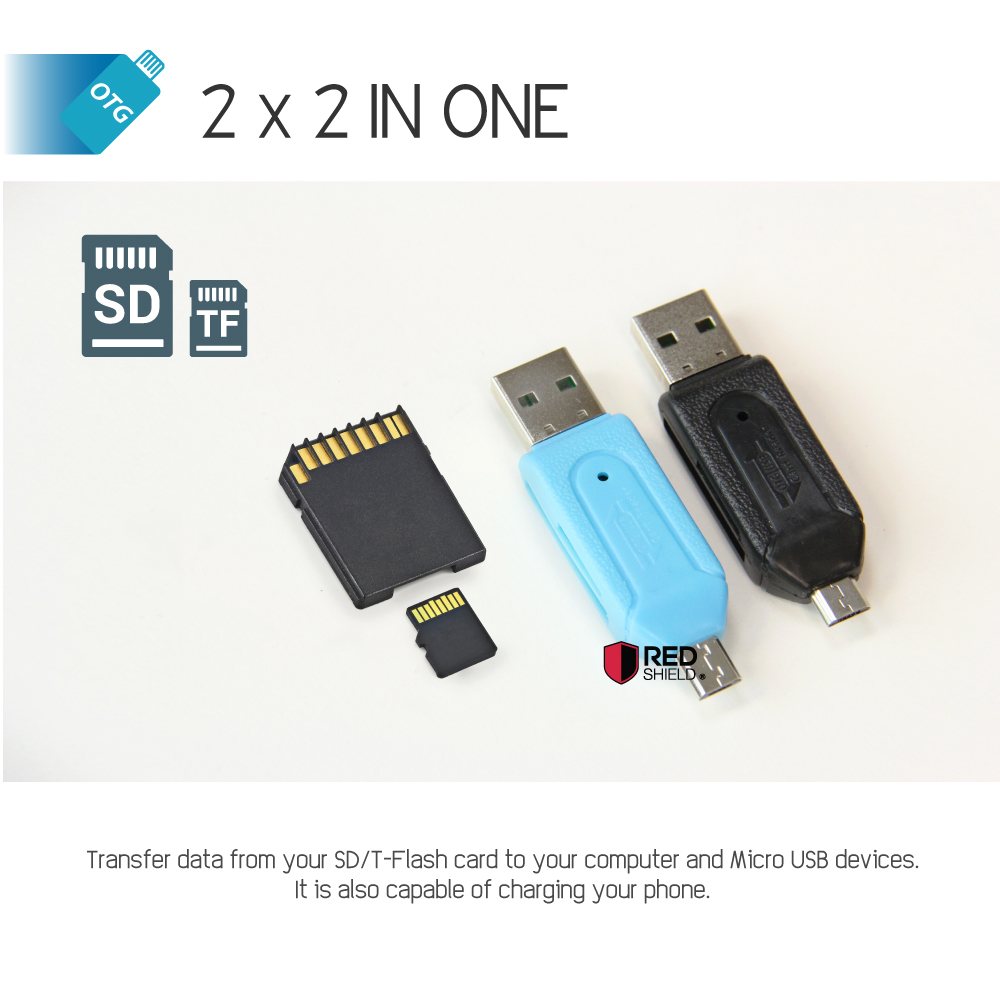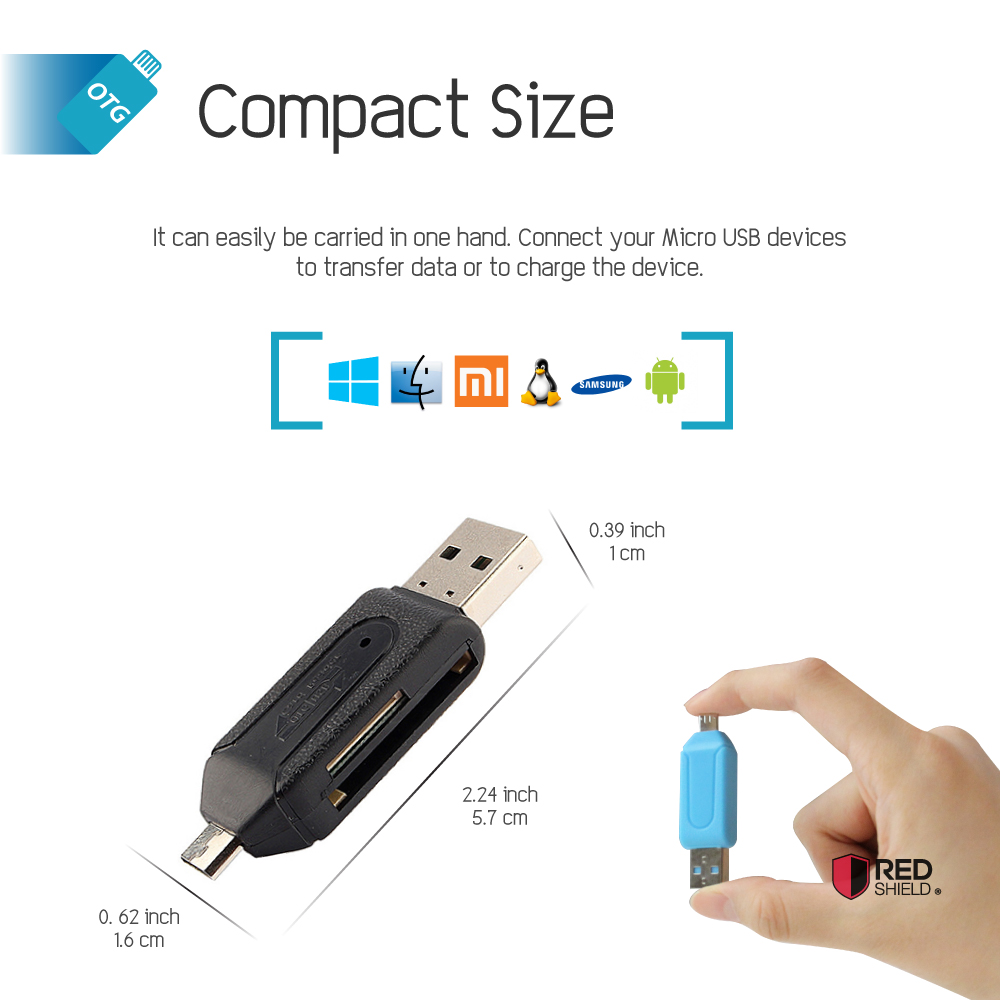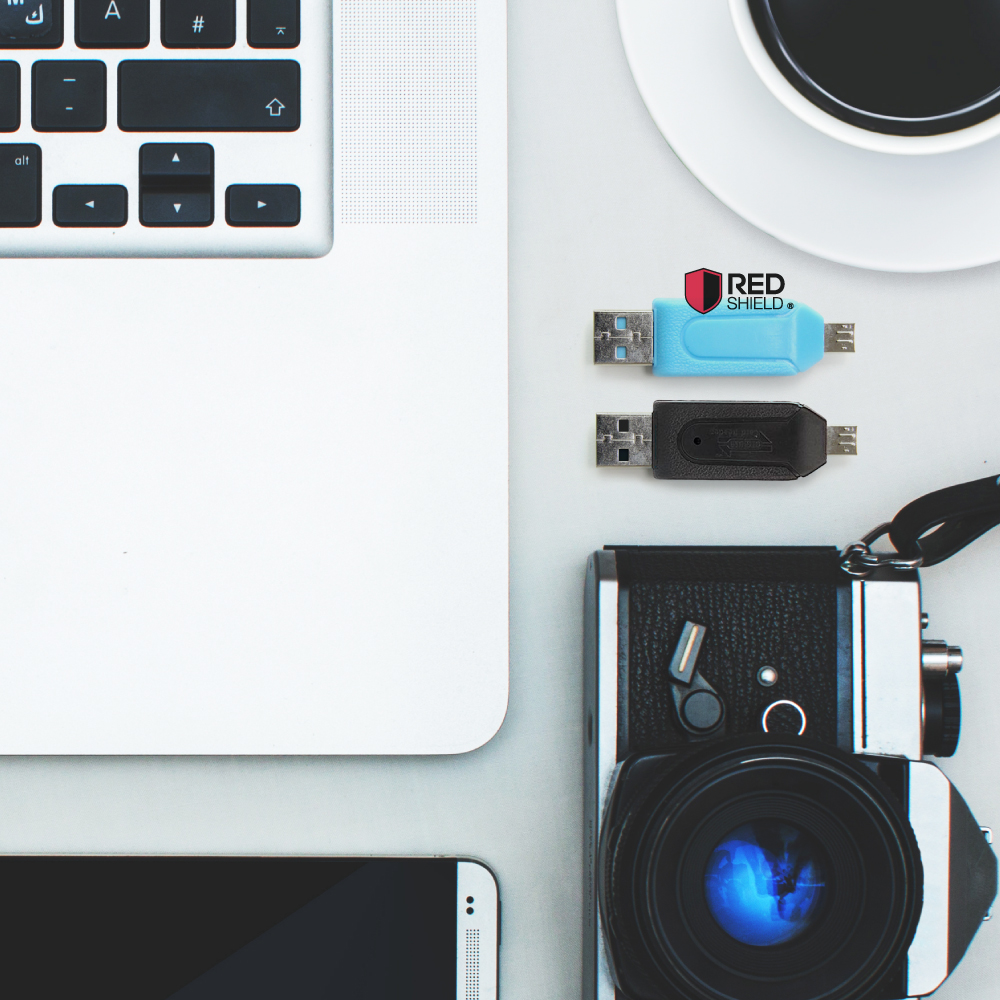 You Might Also Be Interested
Customers Who Viewed This Item Also View
Customer Reviews
Aubrey Orleans
Jun 13, 2019 4:40:07 PM
just plug and play
Simple. No gimmicks, no software to install, no drivers, all I got to do is plug it in and go...It's about as plug & play as it could possibly be. It's small enough and it is exactly what I wanted and it works.
Sophie Miller
Feb 13, 2019 10:03:26 PM
easy access anywhere
Good build quality! I need a card reader to transfer pictures from camera to my Mac. Wasn't able to do it before, so this is great investment. Small enough for easy access anywhere!

Joey Reeves
Jan 24, 2019 4:00:46 PM
handy little gadget
Great invention! Handy and little gadget. I bought with me on vacation where I didn't have a laptop that I could put my memory card into. It had full access to all of the pictures that I took. Aweosme!
John Douglas
Dec 20, 2018 10:39:22 PM
works wonderfully
Small and compact little USB reader! I had been downloading photos from several cameras to the computer. This is super fast, solid and durable. Works wonderfully!

Jane Underwood
Nov 18, 2018 11:39:26 PM
used it for transfering files
I bought this because of the reader in y laptop wasn't recognizing cards. This has worked very well. I use it to transfer files or to hold my presentation for work! Many thanks!
Richard Cornish
May 29, 2018 10:41:41 PM
saves a lot of time
My phone memory always fulls that why I get one of this card reader. It easy to used can transfer any photo or video to a memory card. It saves me a lot of time.
Lilibeth Mclean
Dec 6, 2017 4:43:53 PM
very simple to use
Very handy little device to have around. It's wonderful to transport items for one computer to another, whether it be for home or business use. Also great to take on vacation to transfer photos to. Very simple to use.
Alexander Cornish
Dec 5, 2017 7:36:03 PM
easy to use
Easy to use, small and handy and has better capability than the other card reader I have before. This is versatile and also plugs into a regular USB port. I very much enjoyed using this product!
Joseph King
Aug 8, 2017 5:02:50 PM
i love this little guy
I love this little guy! This is great product, it is well made, affordable and very fast. It's small enough to stay out of the way, but big enough to look good in use. Perfect!
Joshua
Oct 20, 2016 8:06:46 PM
works well
Small and low profile, but super useful! Works great! Best solution, to transfer data, upload pictures. Highly recommend
Jenny
Oct 5, 2016 7:15:48 PM
powerful tool
Connecting was easy and easy to carry. This is small but super powerful tool, No problem in uploading or downloading of files. I'm happy in this USB Memory Card Reader. thanks
Write Your Own Review