Geeky Gifts Not From Grandma
Features & Highlights
Why you should buy this product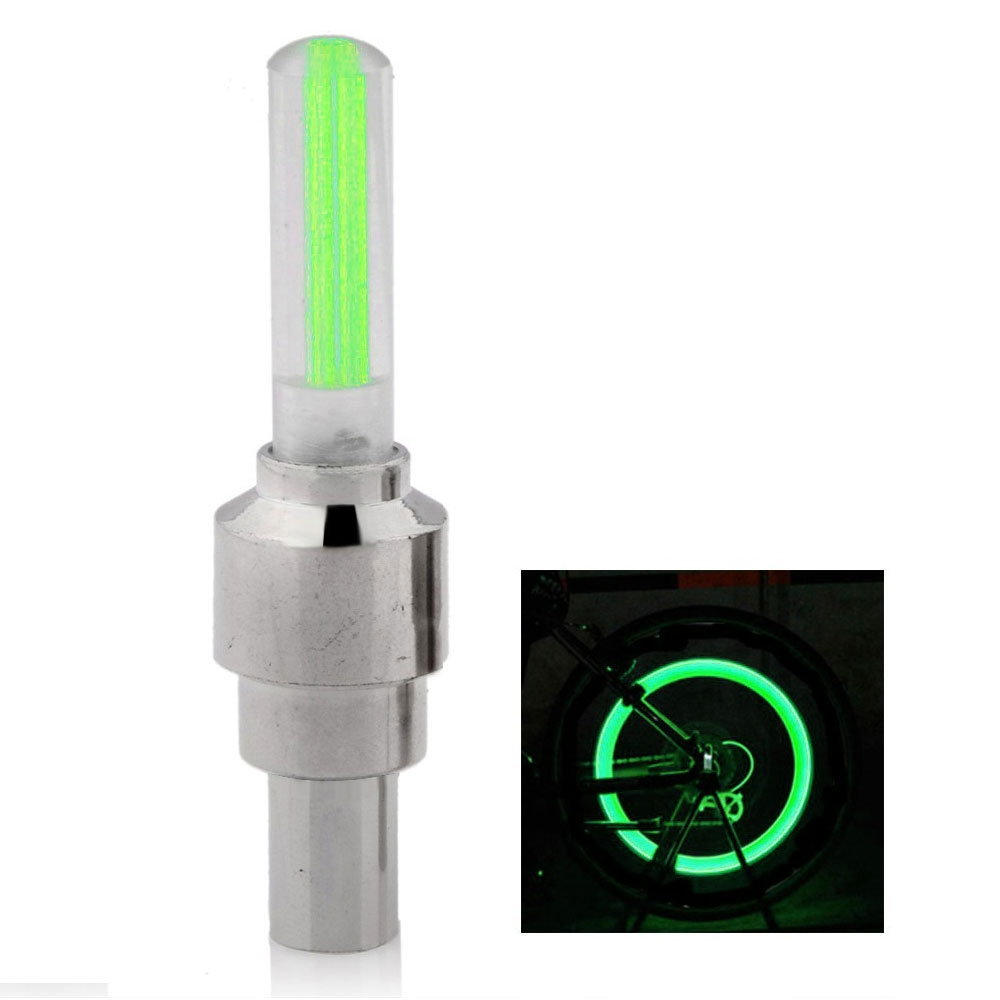 Universal Waterproof Bike Tire Valve LED Light [Green] - Be Seen at Night!
These LED Bike Wheel Lights fits most bicycles and motorcycles. LED Bike Wheel Light features motion sensors, LEDs and replaceable batteries. LED lights will turn on when the vehicle is moving and off when the vehicle comes to a stop. Screws onto the valve stem of your car, bicycle or motorcycle in seconds. Enhances safety by increasing visibility at night and during bad weather conditions. Easy to install and remove. 1 Unit of Green LED Flash Light Enhances safety by increasing visibility at night and during bad weather conditions More energy-efficient with light & motion sensors Durable, High Impact, Auto shining, No switch 100% waterproof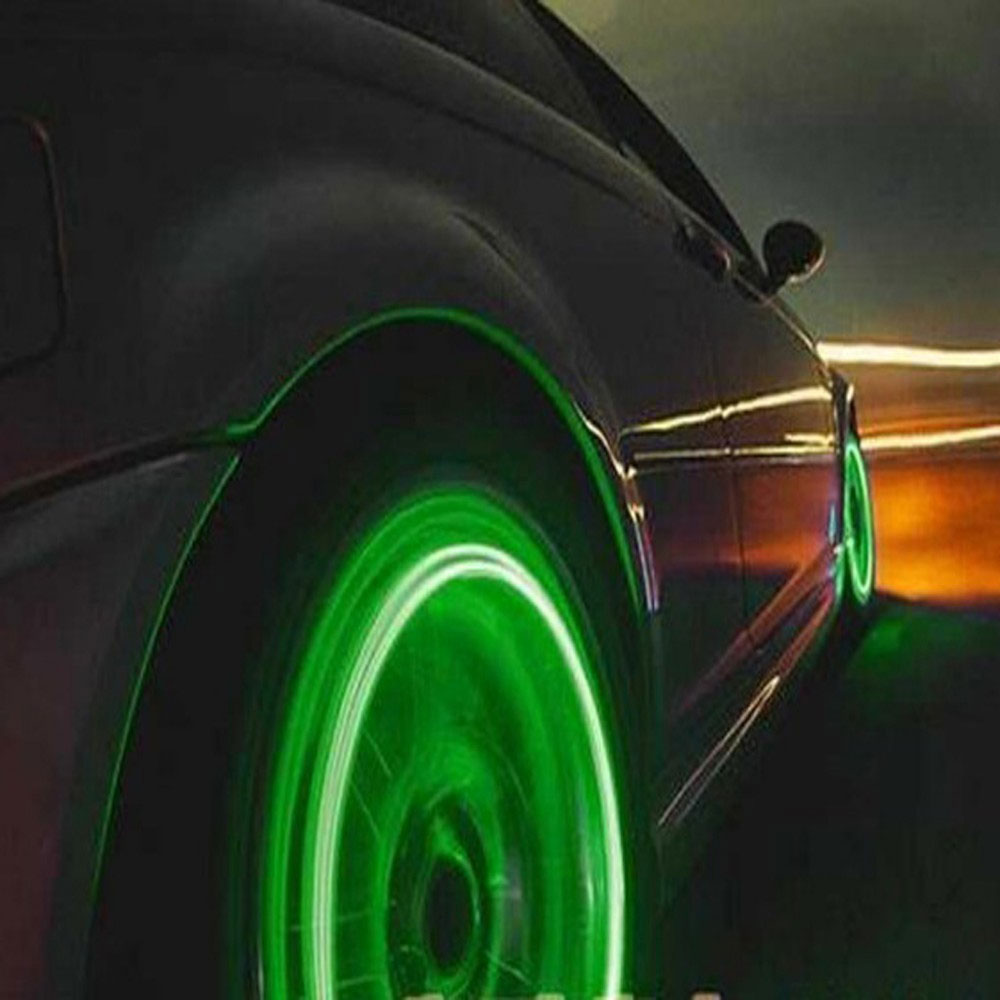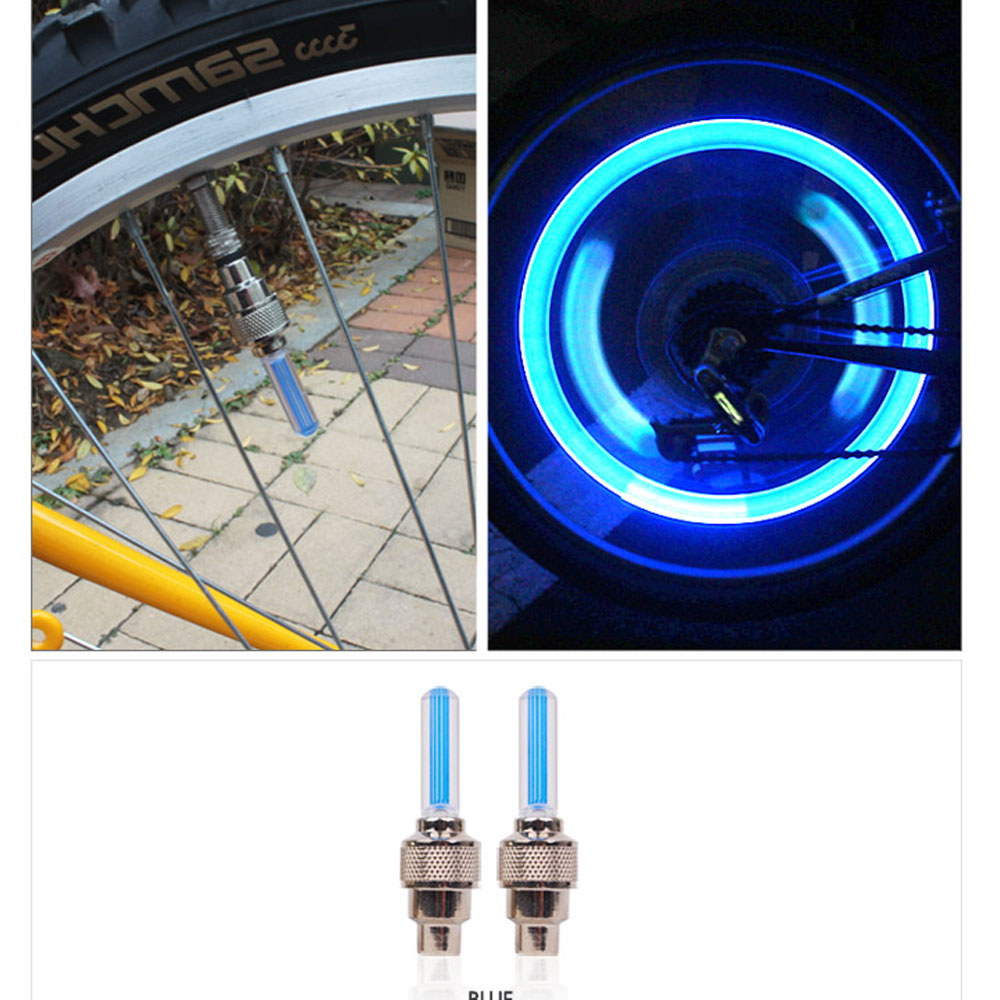 You Might Also Be Interested
Customers Who Viewed This Item Also View
Customer Reviews
Lauren Smith
Mar 5, 2019 10:01:45 PM
these looks great
So much fun with these lights! When my husband and I ride our bikes at night these look awesome! They are bright and really great every revolution of my tire. Perfect!

Andrew Reeves
Dec 29, 2018 11:07:42 PM
safety first
Absolutely love these awesome lights! They are a lot of fun to use and holds very well and endures a lot of rough riding, bumps, and thumps. Safety first!
Noah Lambert
Oct 18, 2018 12:41:29 AM
safety biking
These LED bike wheel lights are fantastic! Very easy to install, super bright and have held up well in daily use. Excellent for late night bike rides with dad! Super cool and improve safety biking.
Brian Clark
May 22, 2018 9:12:33 PM
great bang for the buck
Great bang for the buck! Pretty cool to watch! It brings more attention when riding my bicycle at dusk for safety purposes, too! Works great!
Abigail Homer
Dec 19, 2017 3:51:20 PM
bright and visible in the dark
We are really enjoying our new bike wheel lights. Bright and visible in the dark, these are a joy for my daughter and definitely encourage more physical activity which is a bonus:)
Frank Bailey
Aug 10, 2017 5:46:42 PM
works perfectly!
Works perfectly, so vibrant at night. It gives a unique look to my bike and also provides extra safety to see cyclist at dust, night, or even daytime.
Fiona Knoxx
Jun 28, 2017 10:23:25 PM
amazing wheel lights
I purchased these amazing wheel lights for my daughter to make her feel special and loved. Next to keep her safe after dark. These are very easy to install. Now, she is very happy and we feel secure knowing we have done what we can for her safety.
Adam Abraham
Jun 15, 2017 9:41:12 PM
drive safely
Fantastic! Arrived quickly and were easy to install. Durable, nice lightning and very effective. Drive safely!
Peter Greene
Mar 20, 2017 7:43:20 PM
great product for the money
We put these on our kids bikes and they love them. Easy to use, Great product for the money. Fast shipping and adequate packaging.
Julian Lamber
Feb 20, 2017 6:36:13 PM
cute and easy to install
Really bright! Easy to install and very cute. Provides excellent visibility while riding at night. Great value!
Write Your Own Review