Geeky Gifts Not From Grandma
Features & Highlights
Why you should buy this product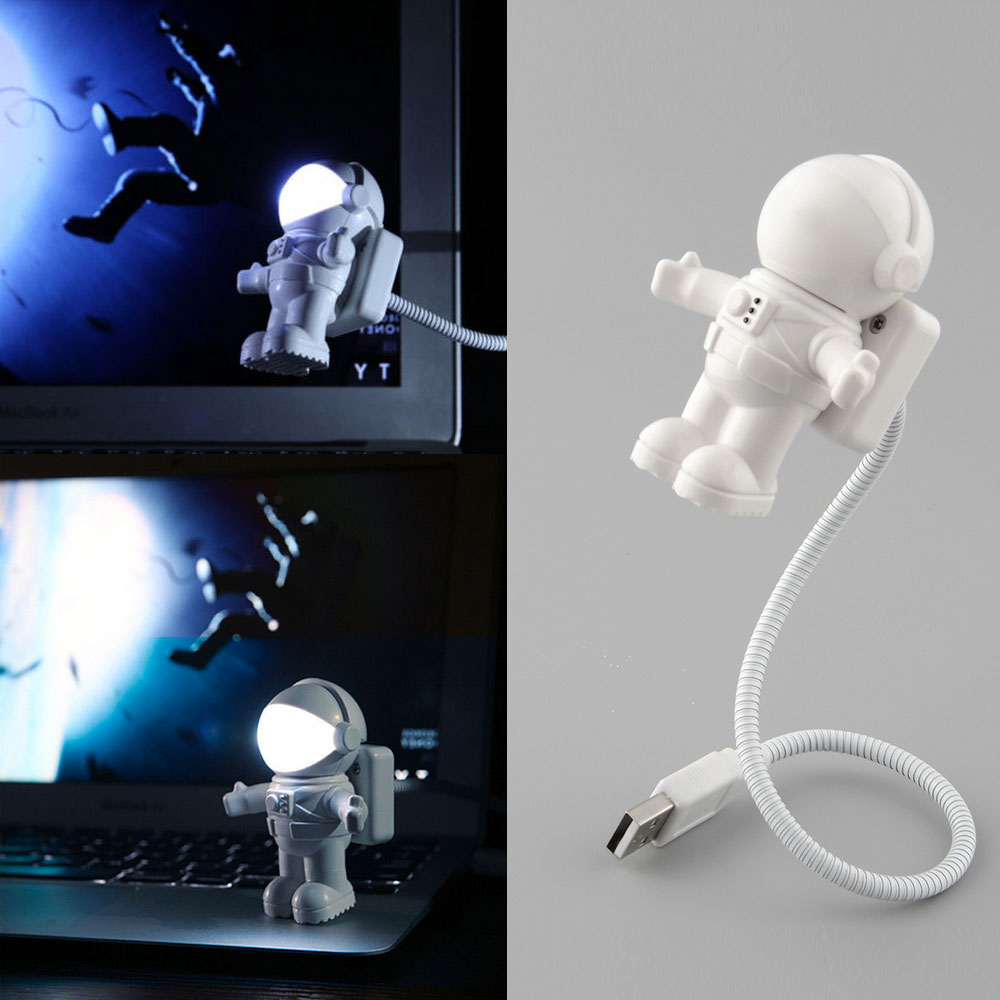 Universal White Astronaut USB Mini LED Light Lamp
This Light is a USB powered light in the form of an astronaut. The bendable cable measures around 12inch in length. The astronaut is around 2.09" x 1.97" x 1.1" and made of plastic with 2 LED lights in his helmet. USB LED Light Lamp Works with laptops, computers, Kindles and any other USB power source! Bend the cable to the angle you desire as a great alternative to desk lamps. A great novelty gift! Warning: Not a toy! Unsuitable for children Build-in switch control by push up and down the mask Bright white LEDs housed in each head with separate on/off switches Can be used free standing for laptops, orchestra pits, schools, dark clubs, etc Powered By: USB (Adapters are not included) Color of Light : Bright White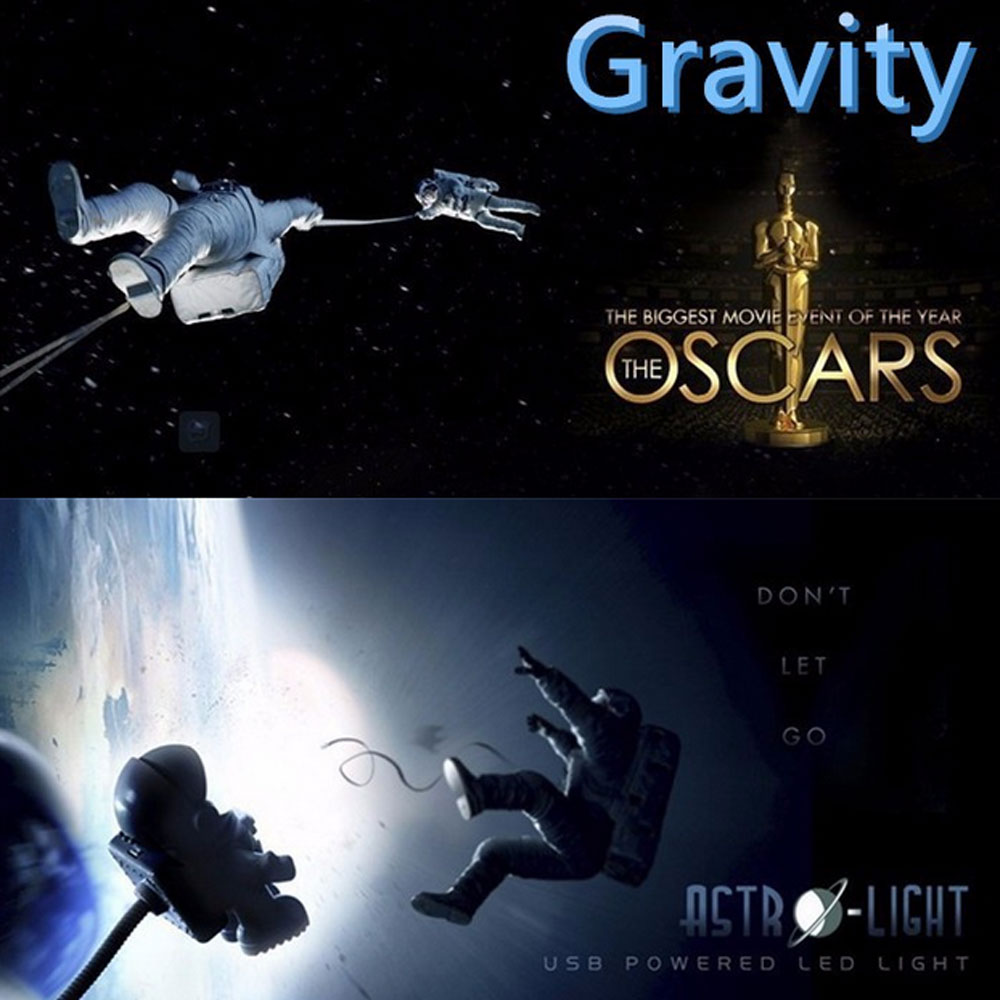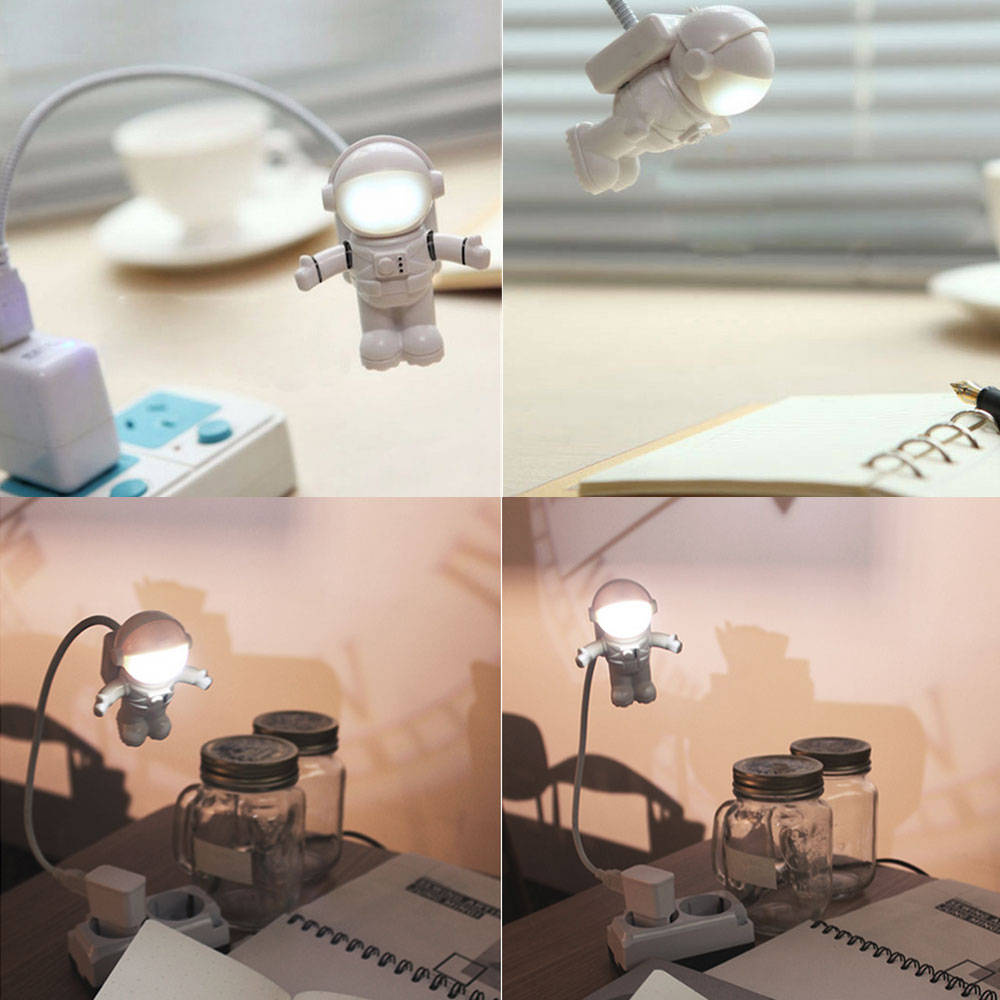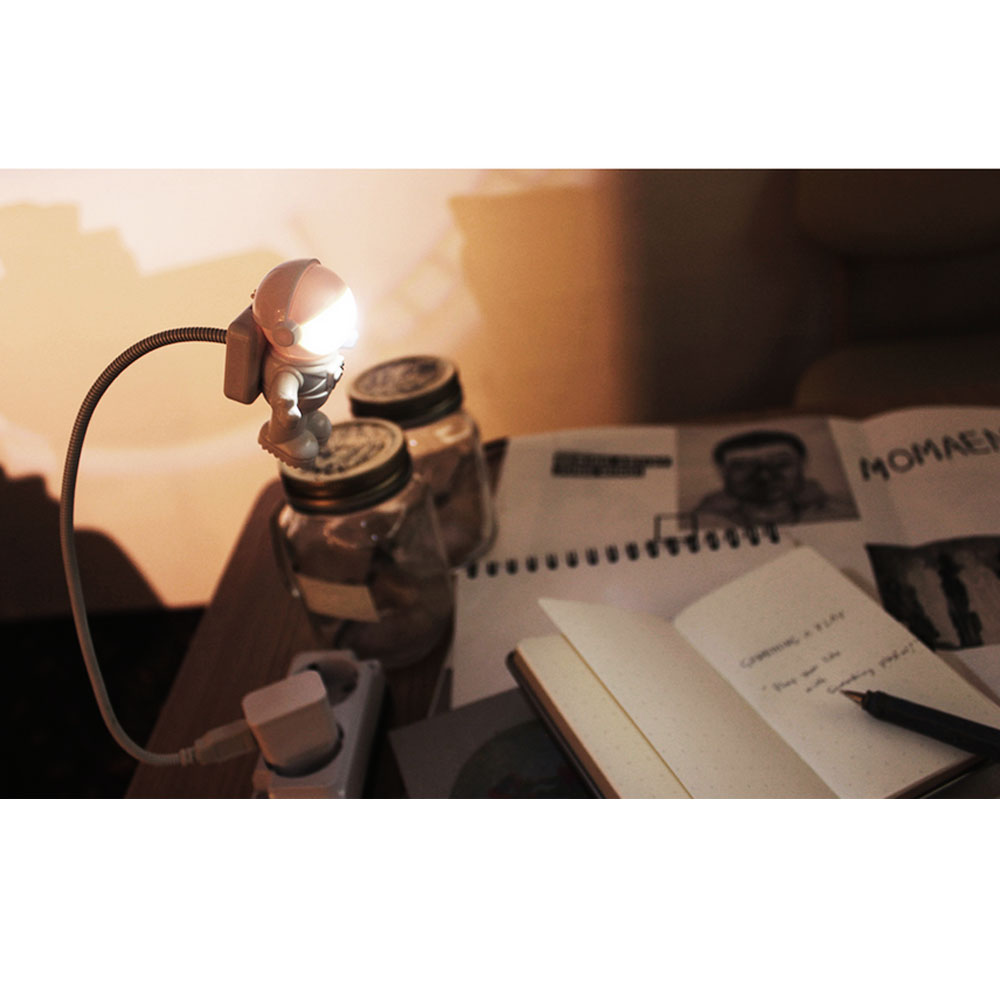 You Might Also Be Interested
Customers Who Viewed This Item Also View
Customer Reviews
Elmer Lincoln
Mar 27, 2019 5:04:39 PM
convenient to use
Used this on my laptop and it's great! It's cute, funny, and yet very practical. This makes it very convenient to type without having to turn on a more powerful and intrusive light. And, it's just fun!

Marlene Smith
Mar 13, 2019 10:34:19 PM
cool little light
What a cool little light! It works just fine and lights up a laptop keyboard really well. I like it so much that I bought another one for my son who likes items about space or space traveling.
Frank Smith
Feb 7, 2019 10:39:44 PM
pretty awesome
My son loved this! It's the cutest thing, really cool, and adorable. The light turn on when the astronaut helmet is raised. It looks like travelling in the universe. Pretty awesome!

Wendy Miller
Nov 19, 2018 4:43:37 PM
enough light for my keyboard
I am so happy to have purchased this. It compliments my family's style so well. The light is bright enough to light up my laptop keyboard and seems very durable. Thanks!

Kylie Reeves
Nov 15, 2018 11:08:32 PM
buy more for gifting
So cute, the light is bright enough to light up my laptop keyboard. This was a gift for someone and it was a hit. Great for people who love little fun gadgets. I would rebuy again for gifting!

Jacob Hart
Aug 1, 2018 6:35:23 PM
so cute!
Perfect addition to my gaming rig. Makes enough light to see when it's dark up close. It does look like strong and I rigged the light to stay on with the helmet cover closed for looks. So cute!
Frank Howard
Nov 2, 2017 10:56:27 PM
i love my spaceman
I love my spaceman! He is so cute and funny and provides good lightning for my room. It is a great decoration or night light plugged into the wall.
JessicaSmith
Mar 26, 2017 8:17:17 PM
great as a gift
Gift for my son. It's light up well and he likes it! This was so cute! Fast shipping. Thanks!
Neil Scott
Jan 31, 2017 10:29:11 PM
bright little lite
Very happy with my purchase! Helpful and adorable! Just plug in into the laptop and it works. Bright little one.
Arlene Graham
Nov 16, 2016 7:02:45 PM
i will buy more as a gift for my loves ones
Super like it! Looks like it's flying! Super cool! Fun to have at working place and one for my bedroom, just dreaming I was an astronaut. I definitely recommend this super cool stuff and I will buy more as a gift for my love ones. Get yours now!
Write Your Own Review