Features & Highlights
Why you should buy this product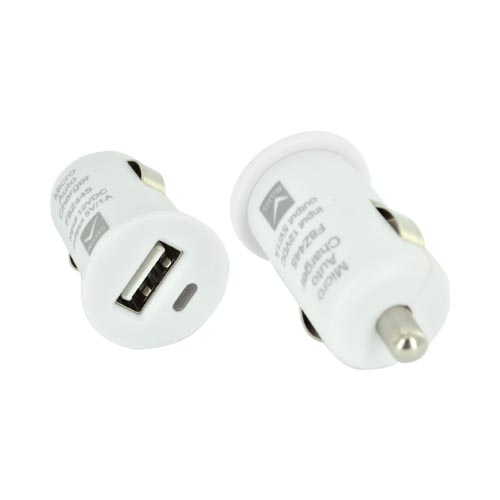 USB Miniature Colored Car Charger Adapter (1000 mAh) - White
Don't get caught with a uncharged battery! This incredible Universal Car Charger - Black is built to conveniently travel with you. Even when you forgot to charge your phone/ device just leave this adapter plugged in your car and have a data cable handy so you never go without power. It is conveniently made for you to charge while you are on the road, and is powerful enough to charge any smart phone on the market!
Premium quality
Compact design for on the go ease
Easily charge in your car
Allows device usage while charging your battery
Plug it into car DC outlet
Has one USB port to plug data cable into
Color: White


Important Disclosures


Phone or device, if pictured, is for demonstration purposes only and is NOT included.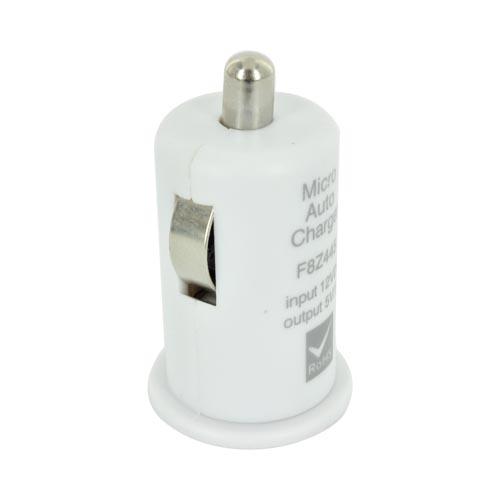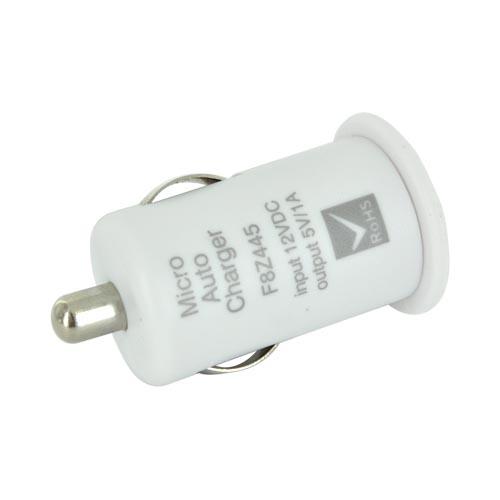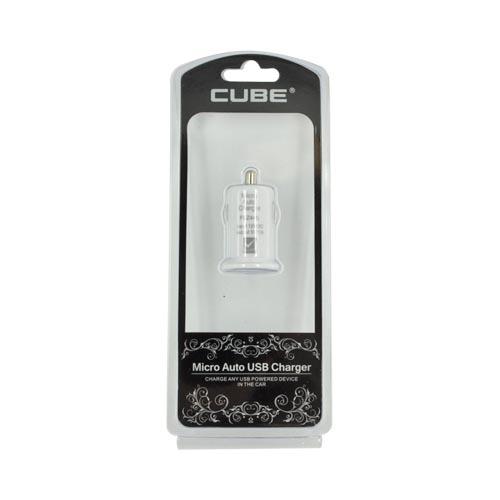 You Might Also Be Interested
Customers Who Viewed This Item Also View
Customer Reviews
Lily Lacson
Jul 11, 2018 1:17:00 AM
a fast charger
Finally! A charger that will fast charge my phone. I bought one for each of my vehicles. An excellent , sturdy, and performs as intended.
John Morgan
Apr 16, 2018 1:06:37 AM
very convenient to use
I used this every day on my ride home from work! It has saved the day on numerous occasions. Also very convenient for charging my phone and using my GPS on the road.
Bernadette Lincoln
Jan 10, 2018 7:26:13 PM
great addition to my car
This charger looks great and works perfectly able to charge my cellphone super fast! Small, well made and great addition to my car. Awesome price!
Simon Lambert
Dec 4, 2017 10:49:53 PM
it looks good
It was really charging my phone faster than my old one. It looks good, handy and very comfortable. Completely satisfied.
Christopher Hart
Mar 27, 2017 5:43:48 PM
can charge while driving
We have one in each vehicle. Now we can charge our cellphone and tablets while driving! Thanks.
Madeline Miller
Jul 25, 2016 8:58:41 PM
Wow these are small
I knew these were going to be small, but not this small, I plugged this in to my car, it wasn't small enough that I could close the lid all the way over it, it closed but couldn't snap which is totally fine. This provides a A charge which will charge any device at a quality rate. They are really small and nice to have in the different ports of the car to keep all those devices charged on the road.
dd
Jun 24, 2015 3:37:23 PM
works well.......
great item.....works well and it has a nice price...........$3....
Write Your Own Review