Features & Highlights
Why you should buy this product
Do you or your friends have an iPhone or and iPad (or both because why not) and you want to cool off while using your smartphones or tablets? Then pick up one of these snazzy Hot Pink fans! Each mini-fan is a small and compact device that can be connected to any iPhone or iPad with a lightning connector. The body of the fan is made of hard and durable TPE plastic, and there are no cords to worry about. The fan blades are soft and easy to detach if necessary. Great as a gift, just plug and use!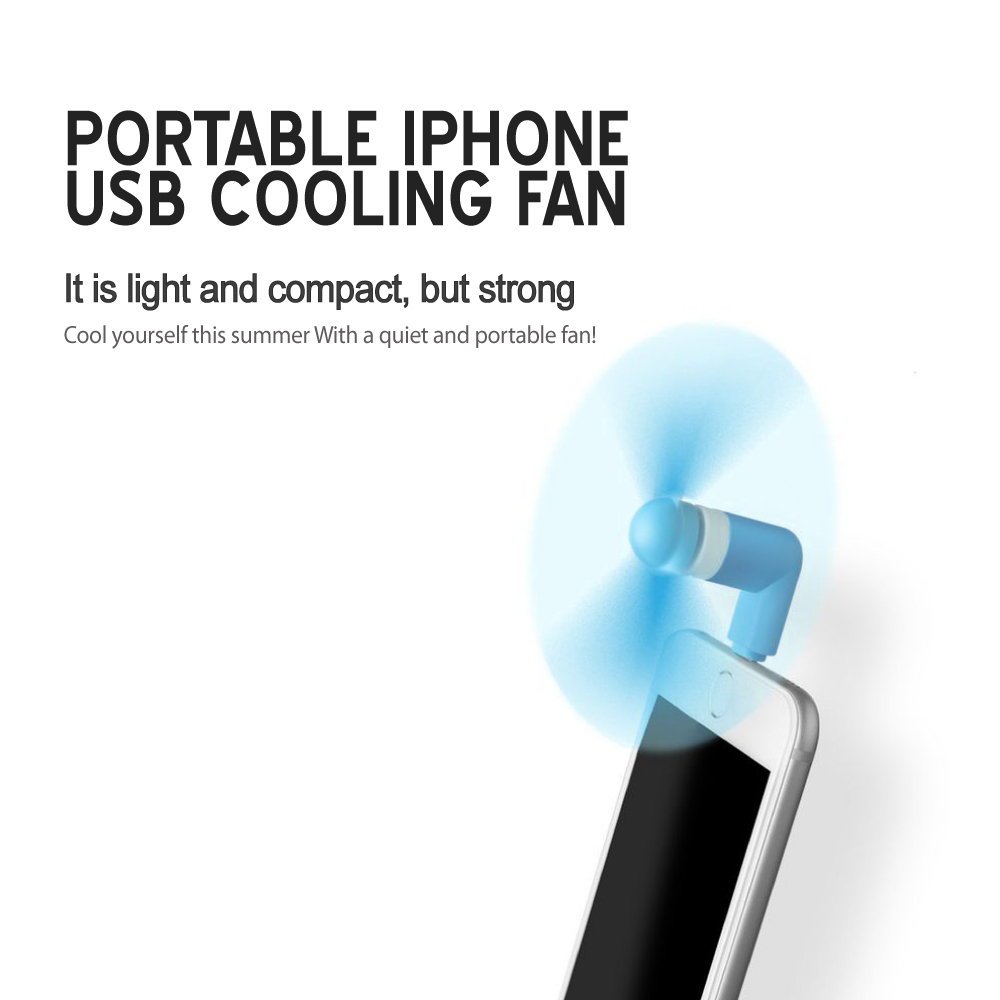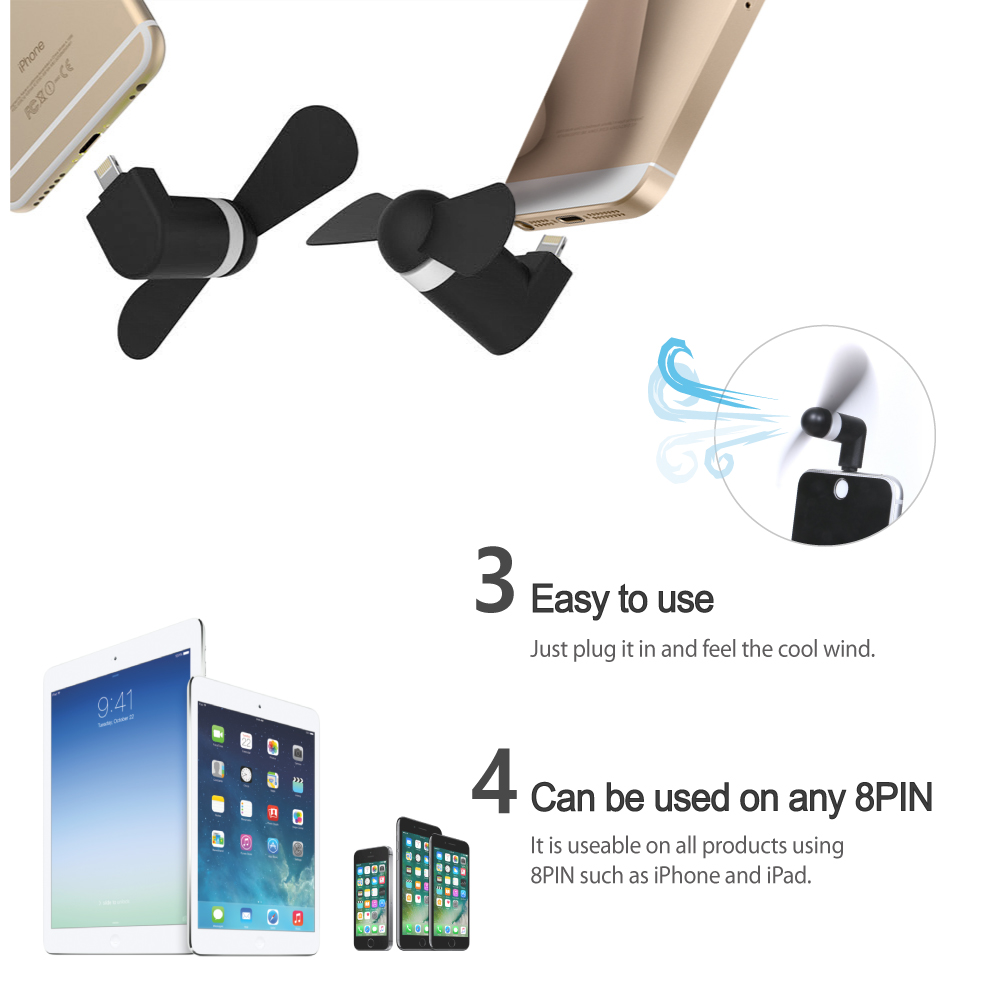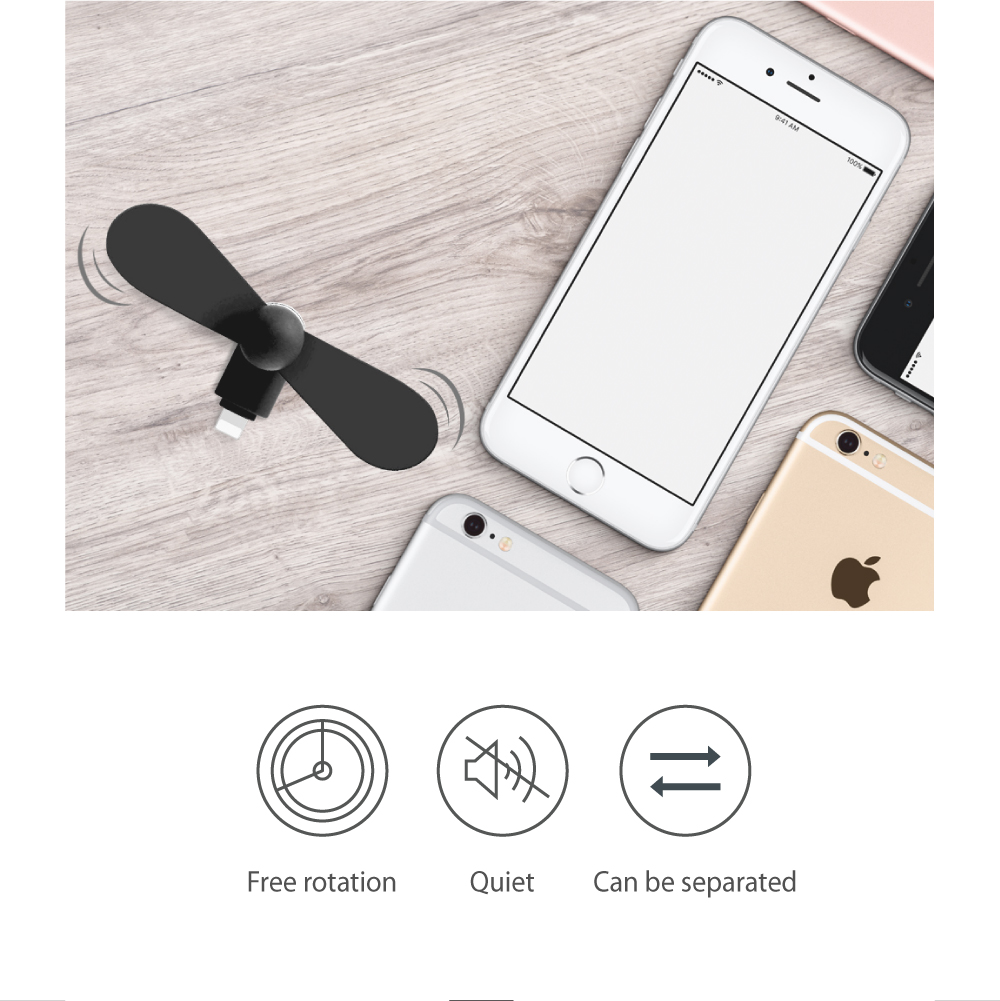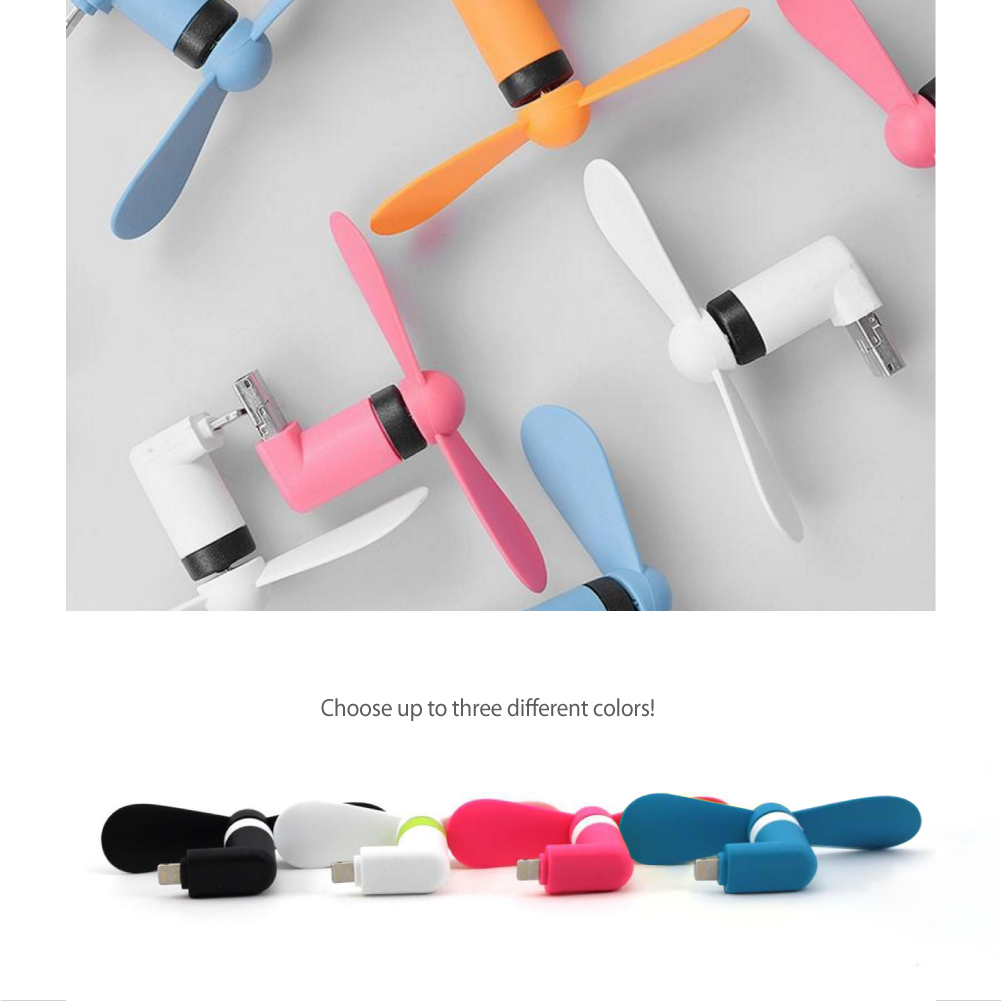 - Color:HOT PINK
You Might Also Be Interested
Customers Who Viewed This Item Also View
Customer Reviews
John Colemena
Oct 1, 2017 9:44:42 PM
works quite well
Works quite well and has been a great asset for the summer. I suffer from horrible hot flashes and it's nice to be able to carry this in my purse. Highly recommended.
Fiona Duncan
Sep 26, 2017 10:18:27 PM
more comfortable to use
I use this wherever I am. Just plug in and it works! A must have to keep air moving and keep cool or just simply yourself a little more comfortable.
Lenie Duncan
Aug 2, 2017 5:10:23 PM
very satisfied
It's so cute, small but very powerful. I used this little fan everything especially in hot summer. Very satisfied and great price too!
Jennie Davidson
Jul 26, 2017 11:12:57 PM
great wind speed
Awesome! Moms having hot flashes and she attaches them to portable batteries instead of her cell phone. Great wind speed!

Leah Miller
Jul 23, 2017 10:47:00 PM
great ideal
What a great idea! It gives a nice breeze. Small, handy and very functional. I love it!
Marlene Lee
Jul 19, 2017 4:42:29 PM
great buy
Such a great buy! A must have for summer or for a woman with hit flashes such as myself! Very satisfied:)
Alexander Graham
Jul 10, 2017 8:42:29 PM
awesome
Awesome! This is neat little gadget, works so well and wonderful in the hot summer. It saved my life thru summer and humid. Completely worth the money! Many thanks!
Write Your Own Review