Features & Highlights
Why you should buy this product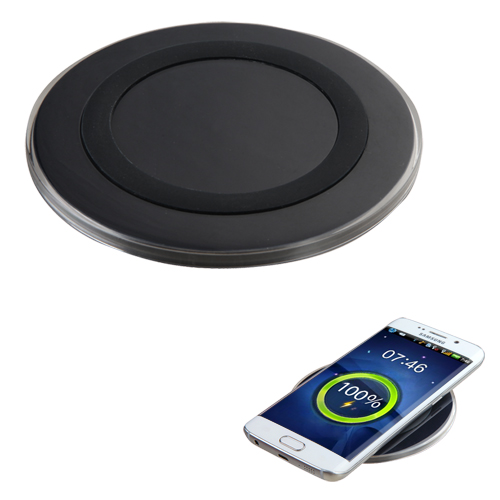 Power-up wirelessly at home, at the office, or anywhere serves you best. Sleek and elegantly simple wireless charging pad that powers up any mobile device equipped with a Qi-compatible receiver. Compact, easy to use and always ready for a charge. Simply connect it to a power source and place your Qi-enabled mobile device on the pad. Complies with WPC wireless charging standards and allows you to enjoy reliable and convenient charging for a large range of compatible devices.
Compatibility list: Qi-enabled devices: -Samsung Galaxy S8, S8 Plus- Samsung Galaxy S7, S7 edge- Samsung Galaxy S6, S6 edge, S6 edge+, S6 active - Samsung Galaxy Note 5- Nexus 4, 5, 6, 7 (2nd Gen)- Nokia Lumia 920, 928, 1020- LG G6 (US version)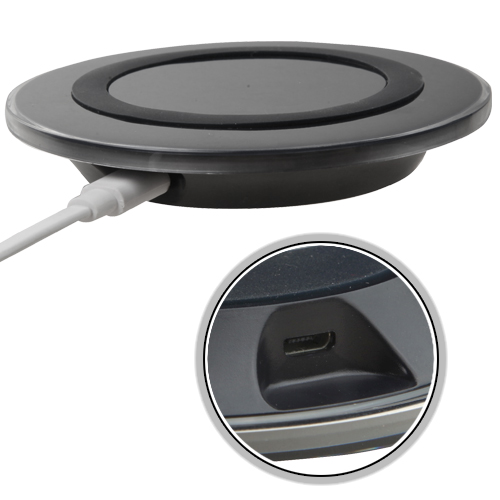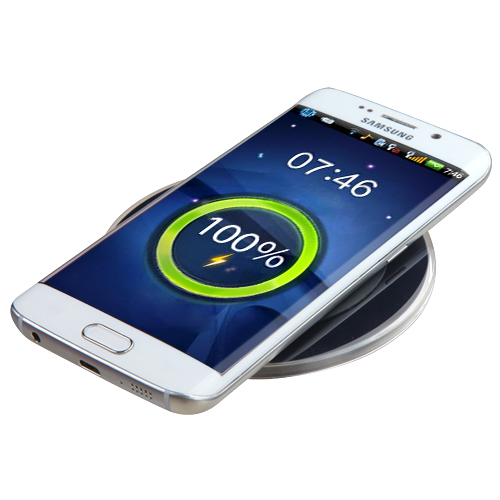 - Color:BLACK
You Might Also Be Interested
Customers Who Viewed This Item Also View
Customer Reviews
Wendy Simpson
Jul 9, 2018 5:16:31 PM
works great
Strong enough to charge my phone through this wireless charger. Works great, charges fast and easy to use. Love it! Because I can put it anywhere and great buy for the money!
Lanie Smith
May 30, 2018 11:17:50 PM
pretty cool
Pretty cool! This pad is small, attractive, and useful. It's super easy to just set the phone on it to change and pick it up when I need it.
Angie Park
May 22, 2018 10:19:18 PM
super convenient way to charge
Super convenient way to charge my iPhone X super fast. No need to plug in a cable just place it stars charging. Perfect!
Walter Zoe
May 1, 2018 1:50:39 AM
truly a great wireless charger
Truly a great wireless charger! This is sturdy, low profile and this is the best value for a fast charger! I'm buying another one for my desk at work!
Andrea Miller
Apr 9, 2018 7:23:02 PM
great charger
Great charger for iPone X and Samsung Note 8. I was pleasantly surprised at how well this charger works considering it's low cost. Highly recommend.
Audrey Peter
Jan 29, 2018 10:15:47 PM
charging fast and reliable
It is nice to have a quick and easy solution to charging our Samsung and iPhone X. Just simply place the phone on it and instant charging that is fast and reliable!
Vanessa Lambert
Jan 18, 2018 8:03:10 PM
work beautifully
So far, this has worked beautifully with my iPhone X and It charges my phone quickly! It's a reasonable buy for a wireless charging pad.
Marlene Churchill
Sep 25, 2017 5:46:35 PM
pretty cool
Pretty cool! I love the convenience of being able to set my phone down on it to charge. No cables, nothing to plug in. Just lay it down. I use this on my desk at work. I'm buying another for use at home.
Write Your Own Review