Features & Highlights
Why you should buy this product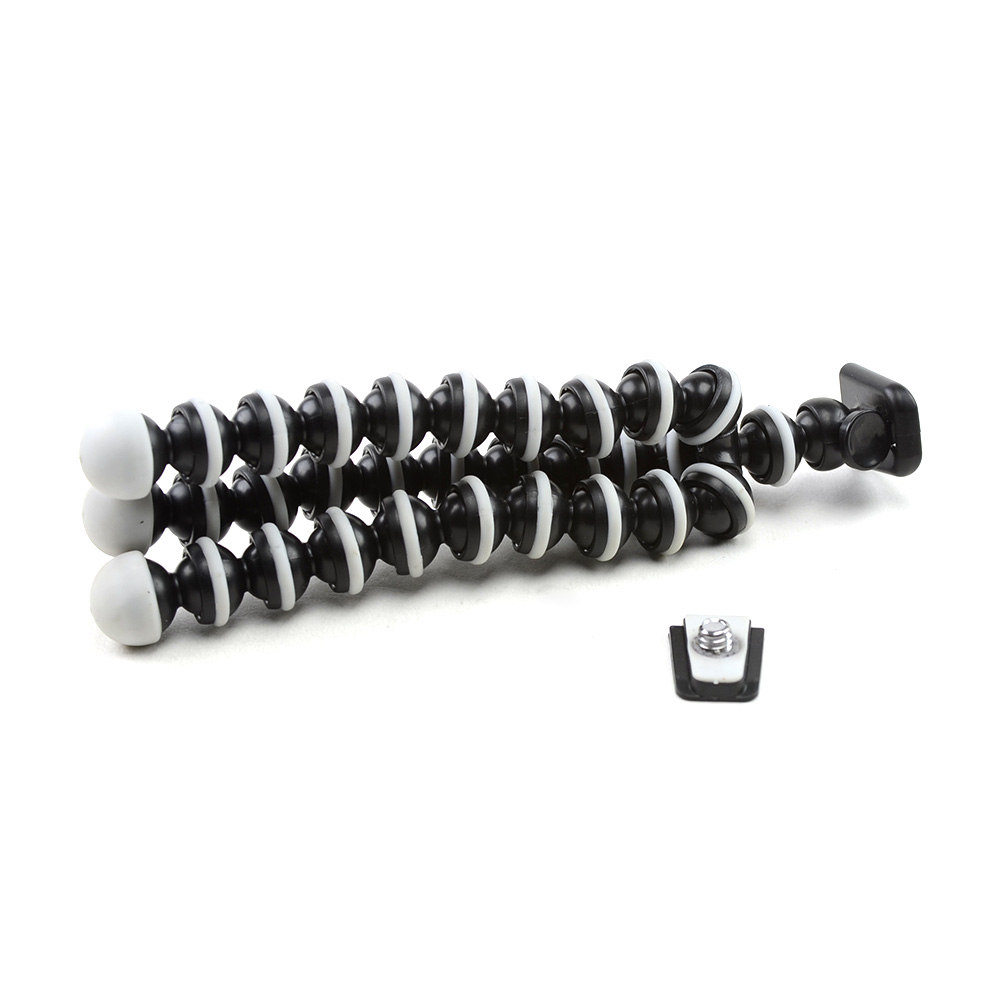 White/ Black Tripod w/ Flexible Octopus Legs
Hang it from the edge of your desk! Set it on your dashboard! Clamp it onto your bed post! This Red/ Black Universal Tripod w/ Flexible Octopus Legs is the perfect way to get and keep the perfect angle with your camera. Whether you're on the road, at home or the office, this octopus-like holder can be sculpted to fit in almost any nook or cranny! Get yours today from AccessoryGeeks and save with our free shipping policy!
Flexible, easy to use holder for your camera
Three bendable legs with 10 joints each to ensure you get that perfect angle
Keep your camera sturdy wherever you go
Eliminate blurry pictures from unsteady hands
Keep the exact same angle for photobooth effect
Comes with a detachable mount plate that connects via 6mm screw
Color: White/ Black
165 x 30 x 30 mm
Important Disclosures:
Actual camera or device, if pictured, is for demonstration purposes only and is not included with purchase.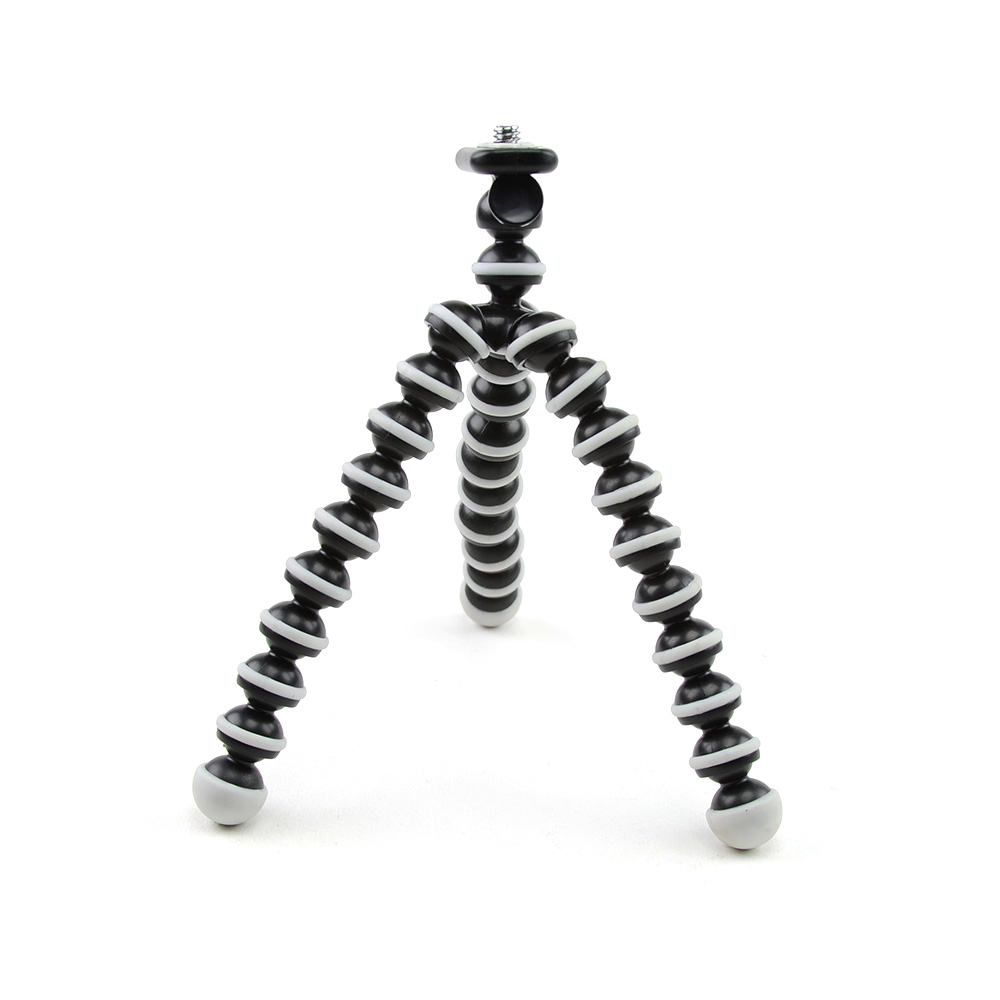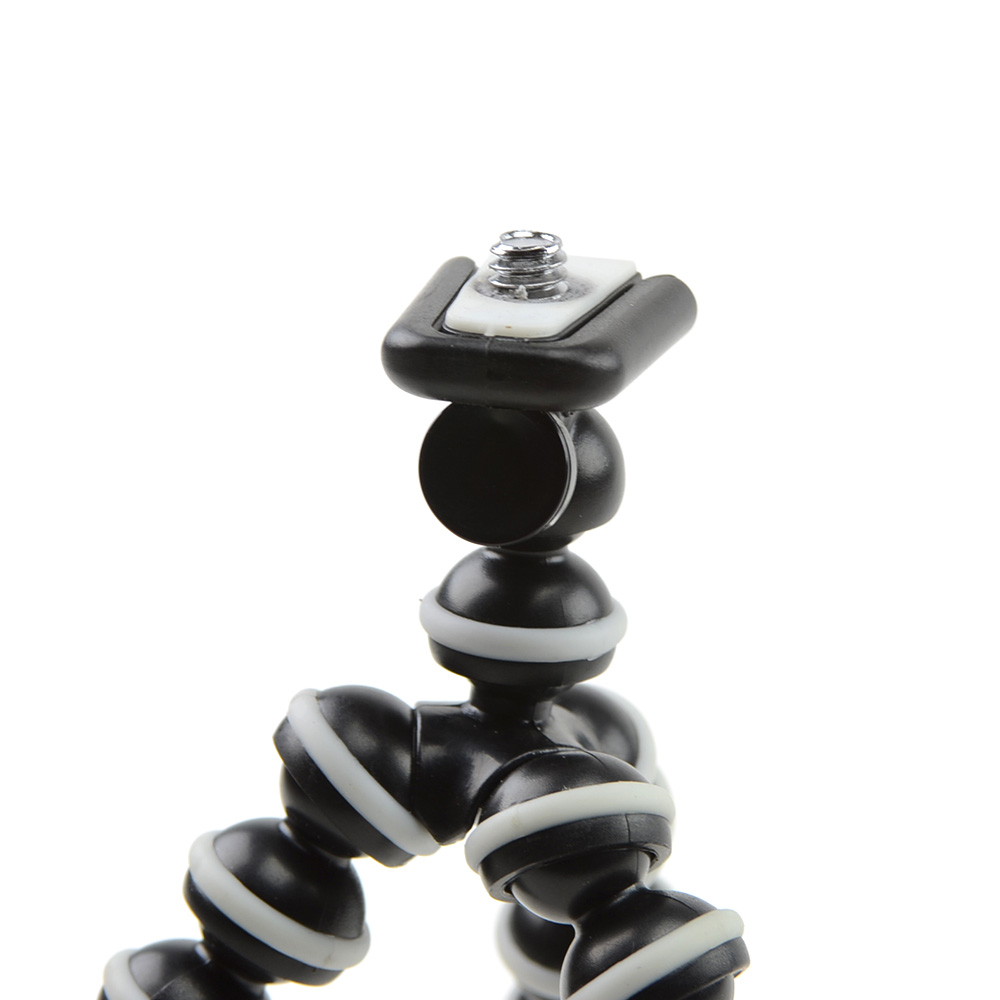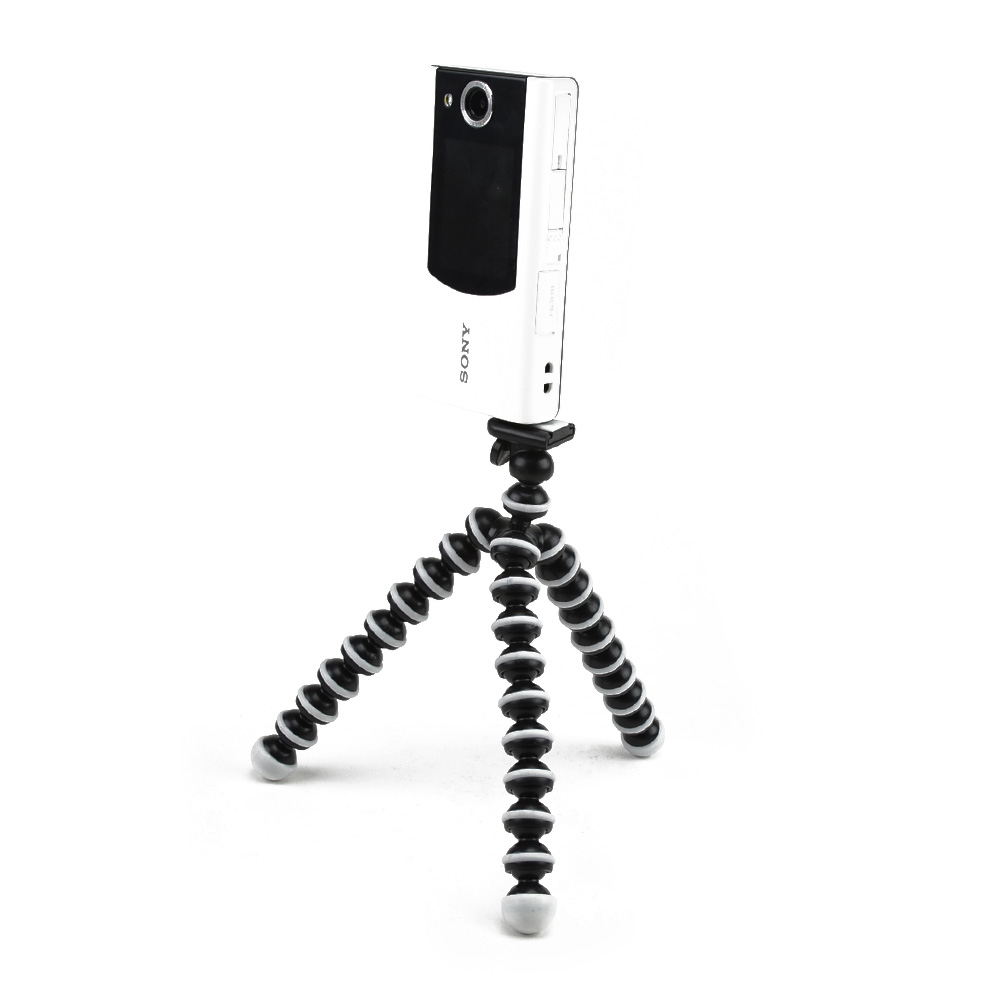 You Might Also Be Interested
Customers Who Viewed This Item Also View
Customer Reviews
Andy Hudson
Nov 28, 2018 6:09:30 PM
perfect for taking picture and video
Fantastic! The flexible legs make it perfect for achieving the perfect angle for taking pictures and doing video calls. This tripod works great I was able to hook the back of a chair, no problem.
Leonard Turner
Jul 11, 2018 12:40:49 AM
very useful
Very useful, it can hold my cellphone very firmly, and in that way we can take pictures without help. Also, is is very small, I can put it in my bag and bring it with me.
Vanessa Penelope
Jan 17, 2018 9:53:44 PM
clever idea
Clever idea! I got a better photos when using this tripod. I am glad to have one that can be used in almost any setting to hold the camera steady when shooting. And this is light weight ans does not take up much room in your pack providing the legs are straight.
Michael Keith
Dec 28, 2017 7:31:18 PM
easy to set up and carry around
Cute portable tripod! Ideal for travelers. This is flexible, durable and the three bendable legs was strong to ensure to get the perfect angle. Easy to set up and carry around.
Melanie Miller
Dec 17, 2017 4:28:00 PM
a great buy
Awesome! I ordered this to be able to take selfies and family photos. I got the package quickly. Easy to use, small enough to stand anywhere and flexible feet make this a great buy!
Write Your Own Review